Kateřina Šmejkalová will be pleased to design an evening dress that will fit your body and your taste perfectly. But you can also choose a ready-to-wear dress from our offer or just hire one for the evening. Even then we guarantee you will feel like a star. NOSME dresses are part of the ELLE Beauty Lounge in Karlovy Vary. We also lend to the stars. Come and meet us at the NOSME studio
You might have seen czech actresses Berenika Kohoutová or Anna Šišková going down the red carpet in a Kateřina Šmejkalová dress. As well as the guests at the Karlovy Vary festival or at the Czech Lion Awards, NOSME dresses have also been worn by the Czech Miss World Natálie Kotková and the stars of the Slovak version of Stardance. Whether you want a dress for a prestigious event or a country dance, we will create a design just for you.
WHY DID THE ACTRESS BERENIKA KOHOUTOVÁ CHOOSE NOSME?
"It is more that a NOSME dress chose me. It was hanging in the Elle Beauty Lounge in Karlovy Vary and all the women were trying it on because it looked breathtaking. But it fitted only me! And I completely fell in love with it. And since than I have gradually fallen in love with all the clothes from Kateřina Šmejkalová; and what is more they all fit me straightaway!"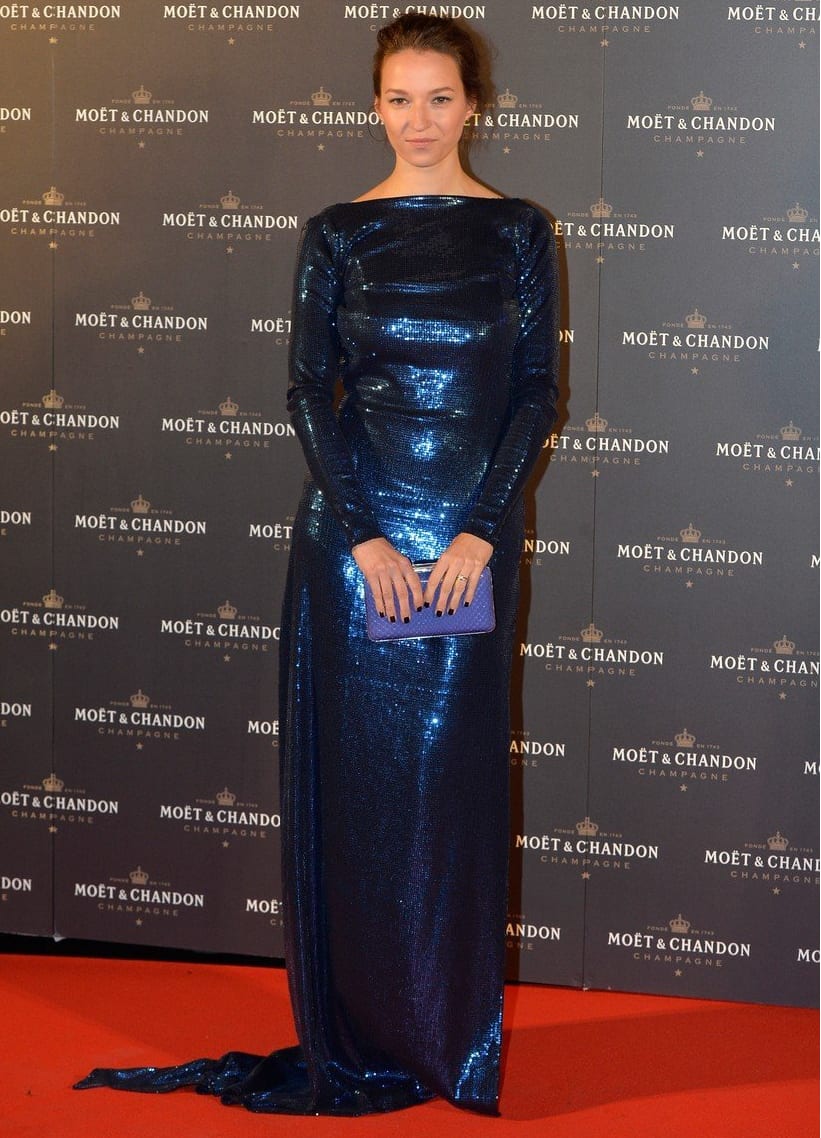 For the best Italian fabric we go straight to Valencia. Silk or embroidered tulle can be complemented with top-quality lace, chains or feathers.
NOSME is a dream come true for designer Kateřina Šmejkalová. The former competitive dancer studied art and was soon able to design dresses for dance champions. As a result, Kateřina learned to sew clothes that best suit a real woman, not a mannequin. They must fit perfectly and work well all circumstances. Dance dresses, evening gowns, wedding dresses and even pieces for every day. Clothing with the NOSME logo is made from the first sketch to the last stitch in our studio in Husova Street in Brno. Everything we can't make ourselves, is created based on our designs by Czech manufacturers who know their craft.
Contact us
Husova 594/6
602 00 Brno
Czech Republic
Pekařská 30
602 00 Brno
Czech Republic